Muetta is an Efi dorg officer who operates the Medusa geoframe, but is capable of navigating the Kuromukuro. She is a clone of princess Yuki (from 450 years ago) and appears to have identical DNA to Yukina as well. She has a rivalry with Mirasa, but is much less intense than Mirasa for her.
Official description
Member of Efi Dorg's Gezonreko Unit.[1]
Appearance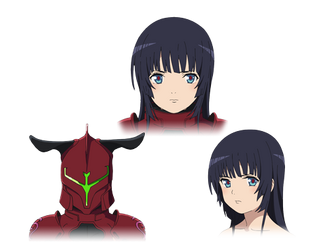 Personality
Abilities
Plot
Relationships
Gallery
Quotes
Trivia
References
External links